Get 2015 health coverage now! Join the millions of Americans who have already gotten affordable, high quality health coverage through the Marketplace and get covered today. Enroll by December 15 to get high quality health coverage that meets your needs starting January 1.
If you previously signed up for coverage through the Marketplace, you should return to HealthCare.gov to update your application and compare your options to enroll in the plan that best meets your needs for 2015.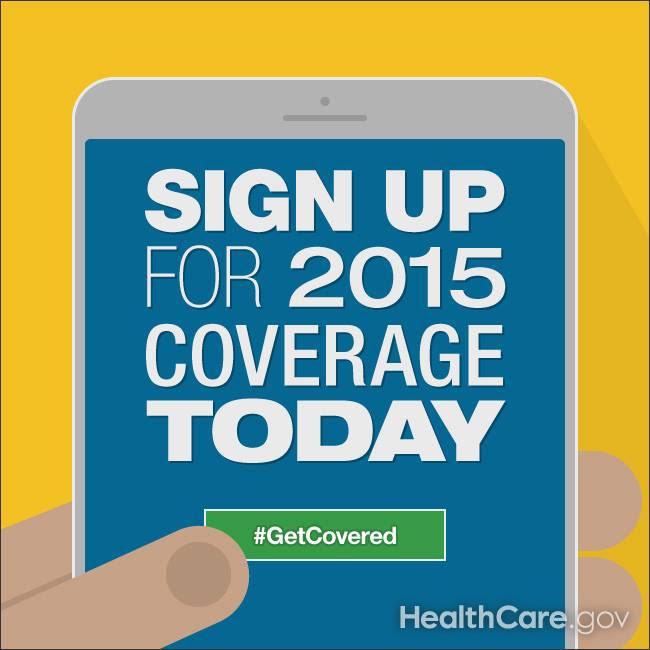 Don't let friends or loved ones miss this important update. Share it with them!