LetsGetChecked: Revolutionizing Consumer Healthcare

LetsGetChecked: The Company That's Revolutionizing Consumer Healthcare
insights from industry
Peter Foley
Founder and CEO
LetsGetChecked
Please give a brief overview of LetsGetChecked, the products and services that you provide and the markets you serve?
LetsGetChecked is a medical technology platform linking customers to its global network of regulated laboratories for at-home health testing.
We are revolutionizing consumer healthcare by making it open and patient-led, enabling people to use technology in a simple yet powerful way.
This provides greater control to the wider public in controlling their personal health, with the ability to self-collect their sample and receive their results directly to a private online dashboard.
We are based in New York and Dublin and offer a wide range of testing options that include wellness, men's and women's health and sexual health, with plans in the pipeline to expand our testing options further.
Why is open access to preventative healthcare and getting checked early important?
With many of the conditions that we test for, early detection can be vital for survival. Screening also minimizes the severity of where a condition can progress to, impacts the amount and cost of treatment, and offers a more positive prognosis if a health issue is caught early.
If early detection were commonplace, we would shift from our current societal approach to our health, which is reactionary. What I mean by this is, only testing when you feel physically unwell as opposed to proactively prioritizing your health. Early detection saves lives and that is the purpose of LetsGetChecked, making healthcare more accessible to the consumer.
28 million people in the US have no health insurance*, and another 41 million report that they have inadequate health insurance*.
At LetsGetChecked we provide better access and clinical support direct to our customers.
The LetsGetChecked medical team are on standby around the clock to talk to each customer and take the time to not only explain results but also to offer advice to those who need it.
How does the LetsGetChecked service work from the perspective of a customer, for example a blood collection?
The LetsGetChecked service is very convenient. Customers can purchase testing kits online or instore in selected pharmacies.
Once you receive your kit, follow the straightforward instructions supplied. For example, with a blood collection, you simply activate your kit online and then self-collect your sample by pricking your finger with a lancet provided within the kit. You apply pressure to your hand and massage the blood flow down to the tip of your finger to collect the blood drops in a small tube. Once you are done, you then send your sample directly to the lab in a prepaid label that is enclosed within the kit.
Most customers will receive a call from our nursing team with results a few days later, which will then become available within their personal LetsGetChecked account.
We're revolutionizing consumer healthcare for our customers, allowing them to be tested when they want, and receive their results quickly and in the comfort of their own home.
How do you assure quality in the products that you provide and your partner laboratories that perform the test?
We control the entire manufacturing process allowing us to maintain a high-quality standard from initial production to the delivery of a test to the home, and in the care we provide after the testing process.
All test kits are manufactured in our ISO 13485 accredited facility, thereby ensuring highest quality standards.
We have built strong relationship with our global network of labs, which are CLIA approved and CAP accredited ensuring that the tests are of the same quality as those used in a doctor's office.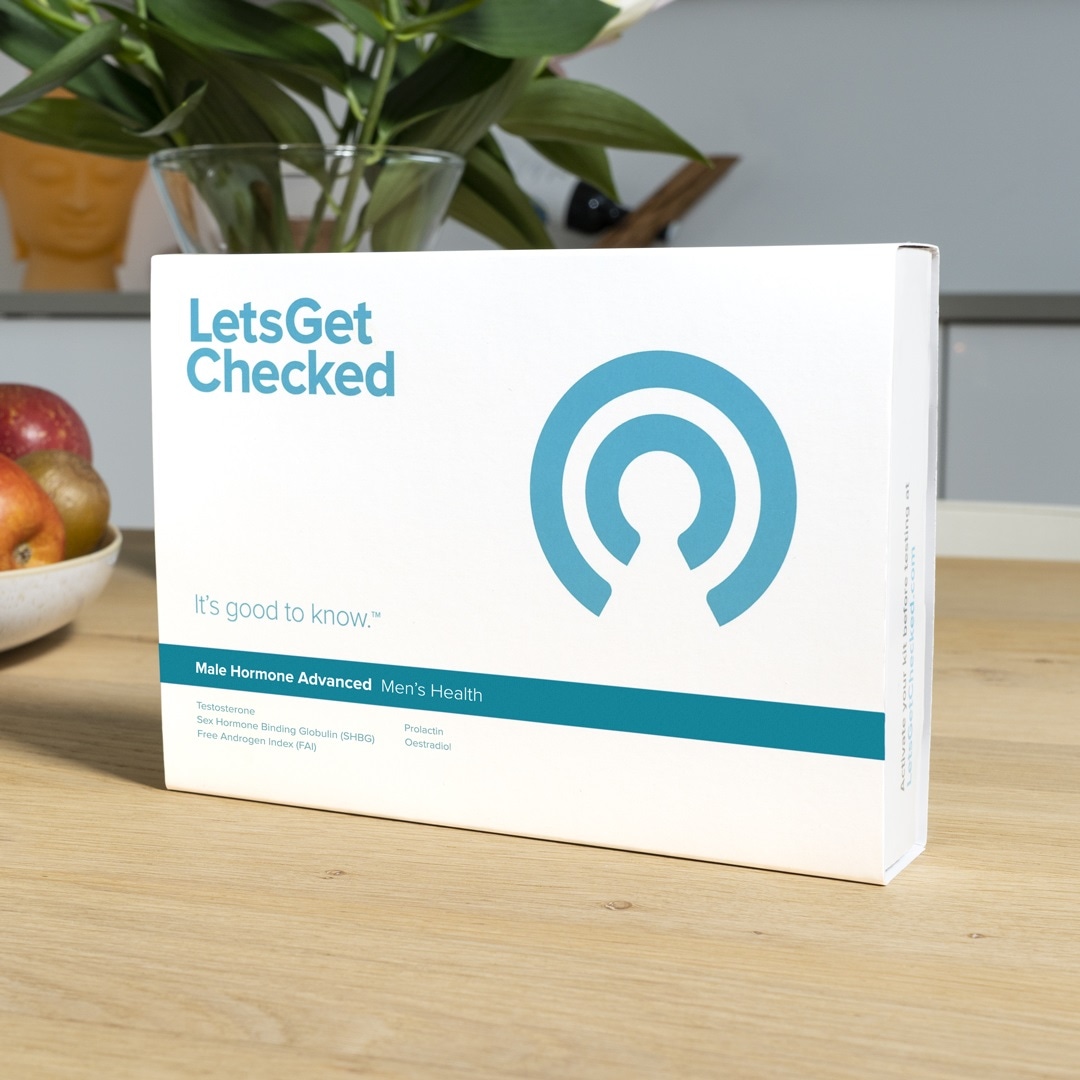 How accessible are these tests? Are there any restrictions or limits to purchasing tests?
Anyone in the United States or Europe can purchase a test, without needing a prescription first. We are available for purchase in selected pharmacies, available online at
LetsGetChecked.com
,
Walmart.com
,
CVS.com
and on
Amazon
.
All orders and results are reviewed by a LetsGetChecked physician. We are replicating what happens in a doctor's office by bringing the process into a patient's home with no restrictions on the number of tests you can take.
What further support is there for customers after purchase?
We have a great support system! Our medical team review each customer's personal health needs and results. Our clinical team is on standby throughout the testing process. You will receive a call from the nursing team when your results become available. Our team take the time to not only explain results but also to offer advice to those who need it.
We have a 9.7 rating with
Trustpilot
, a third-party rating tool which allows customers to rate our service.
Do these tests integrate with other health monitoring activities for example those that you might get on a smartwatch?
We have integrated with Garmin, with Fitbit and Apple coming online soon. Our customers can now check their lab data including lipid panels, cholesterol as well as viewing their heart rate in one personalized portal.
Presented in a user friendly and digestible format, consumers can track a wide range of data points including sleep, steps, heart rate and certain risk scores. What's new is that a customer can connect their data, with their own lab results including thyroid function, a1c and cholesterol, all within their LetsGetChecked dashboard.
This allows consumers over time to truly track, monitor and improve their health. LetsGetChecked is quickly becoming an integration engine, to help customers and patients to gain access to all their health data.
Are the tests confidential, both the data and ordering services? Are the results shared with the customer's doctor?
Keeping our customers data secure is important to us. All data is completely anonymized using alphanumeric codes to ensure that your privacy is maintained throughout the process.
Rest assured, we will not share your information with any third party. Once a customer speaks with a nurse, their results are released onto their LetsGetChecked personalized dashboard. They can show this to their doctor or we can send them a lab report.
What's next for Letsgetchecked.com?
Let's see. Our aim is to continue to be the company that's revolutionizing consumer healthcare through at home testing and educational material.
Where can readers find more information?
About Peter Foley
Peter Foley founded LetsGetChecked in 2014. LetsGetChecked is a technology platform which links customers to highly accredited labs for at-home testing and patient management. Based in New York and Dublin, LetsGetChecked offers a wide range of laboratory tests to include wellness, men's & women's health and sexual health.
Peter started LetsGetChecked because he always wanted the ability to manage and track his own health. When he completed his thesis on Diagnostic Related Groups he had access to a huge amount of population health and information. His original thought was compounded when he could see that everything was going up at a global level including cancer, diabetes, cardiovascular disease and other chronic diseases. All of these issues can be prevented but are not due to a lack of screening and prevention.
He founded LetsGetChecked to make healthcare more accessible and provides consumers with the information they need to be proactive when it comes to their well-being.
Sponsored Content Policy: News-Medical.net publishes articles and related content that may be derived from sources where we have existing commercial relationships, provided such content adds value to the core editorial ethos of News-Medical.Net which is to educate and inform site visitors interested in medical research, science, medical devices and treatments.