New DOJ Memo Discusses Factors for Dismissing FCA Cases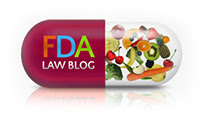 Posted: 24 Jan 2018 10:32 PM PST
memo
to all attorneys in the Commercial Litigation Branch, Fraud Section, and any Assistant U.S. Attorneys handling False Claims Act (FCA) cases, directing those attorneys to seek dismissal of FCA cases under certain circumstances. While the government's ability to litigate or decline to intervene in a
qui tam
case is well-known, the government also has the option—by statute—to dismiss a
qui tam
complaint outright. The FCA (at31 U.S.C. § 3729(c)(2)(A)) provides that:
The Government may dismiss the action notwithstanding the objections of the person initiating the action if the person has been notified by the Government of the filing of the motion and the court has provided the person with an opportunity for a hearing on the motion.
This dismissal can take place over the objection of the relator. Some courts grant the government an "unfettered right" to dismiss a
qui tam
complaint, while others require the government to identify a "valid government purpose." Noting the burden that even non-intervened cases can bring on the government through discovery, monitoring, and adverse precedent, the memo notes that dismissal "remains an important tool."
The memo instructs DOJ attorneys to seek dismissal of a
qui tam
complaint if any of the following seven factors are present:
The qui tam complaint is "facially lacking in merit," either because the legal theory is defective or the factual allegations are frivolous.
The qui tam action duplicates a pre-existing government investigation without adding any useful information to the investigation.
The qui tam action threatens to interfere with an agency's "policies or the administration of its programs" and the agency "has recommended dismissal to avoid these effects." Examples include diverting agency personnel and resources away from an ongoing related project or risk of "significant economic harm" that could cause a "critical supplier" to exit the government program or industry.
Dismissal is necessary to protect DOJ's "litigation prerogatives."
Dismissal is necessary to safeguard classified information, such as in cases involving intelligence agencies or military procurement contracts.
The government's expected costs are likely to exceed any expected gain. Costs to the government includes the "opportunity cost of expending resources on other matters with a higher and/or more certain recovery."
There are problems with the relator's action frustrating the government's efforts to conduct a proper investigation, including improper compliance with FCA procedures.
These factors (supported by referenced case law) can be used by the government to establish a basis for dismissal where necessary. The memo notes that this list of factors is not an exhaustive list and that the factors are not "mutually-exclusive." The memo also instructs DOJ attorneys to "consult closely" with the affected agencies regarding dismissal, and notes that it may be appropriate to dismiss only certain claims or defendants.
The effect of this memo remains to be seen, but it indicates that the government will be less likely to allow relators to pursue certain FCA claims where the government has declined to intervene. And it provides helpful insight to industry as to what factors the government considers in deciding whether to pursue an FCA case.
The Department of Justice recently issued a