Leading consultants from the North East putting rare diseases expertise on world stage

Leading consultants from the North East putting rare diseases expertise on world stage
This Rare Disease Day (28 February), the Academic Health Science Network (AHSN), is shining a spotlight on the region's healthcare pioneers chosen to lead three major European rare disease networks.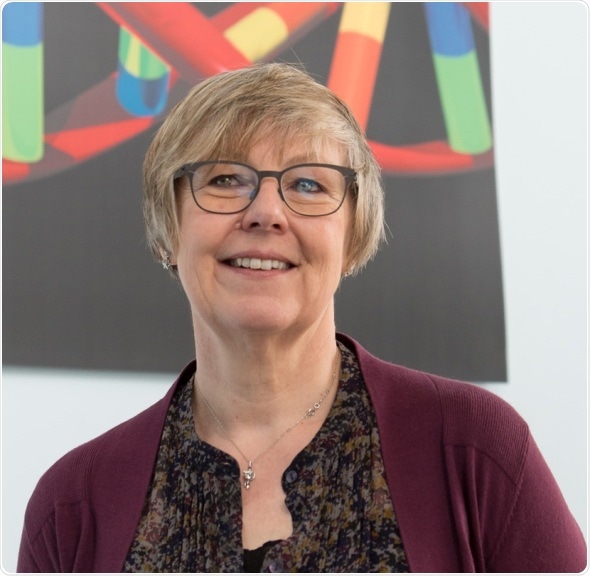 Professor Kate Bushby
At the forefront of innovation, three world-leading consultants from the North East – Professor Andrew Cant, Professor Kate Bushby and Professor David Jones – are leading the way on an international stage, in expertise in rare diseases.
The European Reference Networks specialize in rarely seen conditions affecting the immune system, the liver and neuromuscular functions – all areas which Newcastle is internationally renowned for, with expertise and knowledge spanning more than 50 years of pioneering clinical care and research.
Overall there are 24 networks covering the full range of somewhere in the region of 8,000 rare diseases. In 2017, Newcastle was designated to lead on three networks on behalf of Europe's rare diseases community. This is more than any other hospital or clinical center in Europe and demonstrates Newcastle's prominent global reputation.
Professor Andrew Cant is a Consultant Pediatric Immunologist on the Children's Bone Marrow Transplant Unit, based out of the RVI's Great North Children's Hospital and an honorary Clinical Professor of Pediatric Immunology at Newcastle University. He leads the immunology European Reference Network and see patients from across the world who are referred to Newcastle thanks to its world-renowned status.
Professor Cant, who works on the world-renowned 'Bubble' Unit, said:
Professor Kate Bushby is an honorary Consultant Geneticist for the Northern Genetics Service, Centre for Life, and Professor of Neuromuscular Genetics at Newcastle University's John Walton Muscular Dystrophy Research Centre. She leads the European neuromuscular network.
Professor Bushby, said:
Professor David Jones is an honorary Consultant Hepatologist at the Freeman Hospital and Professor of Liver Immunology at Newcastle University's Institute of Cellular Medicine and leads the liver network.
Professor Jones added:
Between 6,000 and 8,000 rare diseases affect the daily lives of around 30 million people in Europe – many of whom are children.
In an innovative attempt to improve equity of care for patients with rare diseases, the European Reference Networks have been initiated by the European Commission to bring together experts from across Europe to develop care guidelines, share clinical expertise and enhance clinical research opportunities in 24 different rare disease groupings.
In practice, this means telemedicine consultations, shared access to specialist diagnostic tests, training and education programmes for doctors, nurses and clinical scientists, and, where necessary, movement of patients to centers of excellence for highly specialised treatments. Research is also boosted through large, cross country clinical studies.
Professor Julia Newton, Medical Director at the AHSN North East and North Cumbria, said: