Yellow: making Snapchat even more addictive
Yellow: making Snapchat even more addictive
A new app which is both popular and dangerous for teens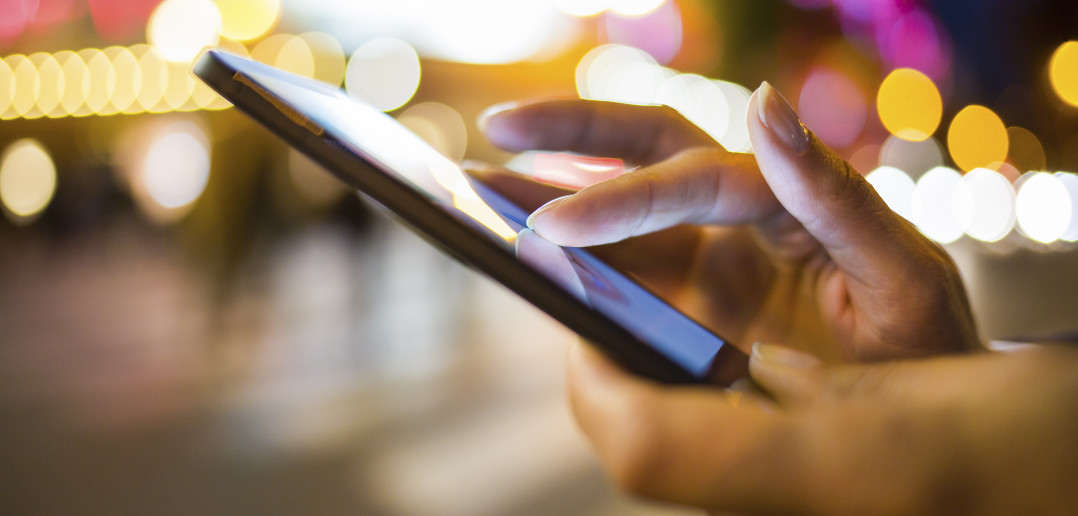 I've grown to like Snapchat. I really have.
I think it's partly because I see the appeal it has for teens. It encourages authentic, even goofy, sharing. The messages you send on Snapchat are meant to be viewed once, giggled over, and then deleted. Snapchat doesn't make contributions to your permanent record and no college admissions director will ever see your snaps.
• No way are you letting your kids download it because you've heard it's bad and scary


• Lots of hand-wringing over the fact that you should have prevented them from downloading it, but didn't. And now that it's on their phone you're not sure how hard to fight to get them to take it off.


• Total ignorance of the app, how it works, or whether your kids might be using it
Instead, I was going to be enlightened—letting my older teens (13 and 15) download the app and use Snapchat, after talking them through the most common ways teens can (and do) mis-use it. Forewarned, as they say, is forearmed.
My strategy seemed to be working just fine. The girls had a handful of friends who were also Snapchatters (Snapchatt-ees? Snappers? Chatters?) who they enjoyed connecting with. And I wasn't encountering any bad behavior on anyone's part. All good.
Then I read about Yellow.
Swipe right to make a new friend on Snapchat
This is a frustrating development for parents everywhere.
I'm not the sort of person (or the sort of parent) who issues blanket restrictions on technology. Perhaps I'm naive, but I really do want to believe there is good in everything—and that most people will do the right thing most of the time. That's a lesson I want my kids to learn.
So when it comes to new technology, my instincts usually point me toward the positive ways it can be used. Then I try to make sure that any potential downsides are either well-explained to my kids (and their friends!) or moderated by making adjustments in the parental controls/privacy settings.
Given my usual approach of cautious optimism—Yellow has me flummoxed. It doesn't have any useable privacy settings. It doesn't have any parental controls. It doesn't appear to have an upside.
What it does
Basically, this is an app that is designed to help users "find new friends on Snapchat."
Here's how the app's founders describe it:
As we discovered this new behaviour on social network (sic), we made Yellow to answer this need of long-distance digital-only relationships.
AARRGGHHH!! People NEED "long-distance digital-only relationships?" Seriously?
Now, to be fair, Yellow's App Store age rating is 17+. Which means it's clearly intended for older teens and young adults. But, as I discovered, the App Store age rating is simply a guideline—it doesn't prevent anyone with a Snapchat account, no matter how old they are, from downloading Yellow and using it.
This is the same rating that dating apps like Tinder have. The difference is that Yellow says it's for "making friends" not for dating. And that means both parents and kids might be easily fooled into thinking this app is okay. And I'm here to tell you, at least for kids under 17, it's not.
Here's how it works: you download the app from the App Store (there's also an android version on Google Play). Yellow asks for your phone number, then you're texted an access code to enter.
You're asked for your Snapchat Username and then four additional questions:
• What's your name?
• What's your birthdate? (I entered my 13-year-old daughter's birthday, thinking that maybe the app would at least make me LIE and say I was older than 13. Nope. I went right on to the next step.)
• Are you a boy or a girl?
• Are you looking for boys, girls, or both?
You're asked to upload a selfie. Then the app asks if you want to meet people nearby. Actually what the app asks you is: "Anyone wants to make friend nearby aren't you?"
(If I wasn't already annoyed by this app, their lack of attention to detail in pitching an app with prompts in broken English would have done it for sure.)
I didn't actually want to make friends nearby... so I tried clicking "Don't Allow." Turns out that's not really an option—it's just a fake button. The barely legible text at the bottom of the screen reads "You need to allow us to access to your location in order to use Yellow." Period.
So I clicked "Allow" (because I had no other choice), and then I was in.
Immediately photos began to appear—other users who an algorithm had determined might be possible "friends" for the 13-year-old fake me. You're supposed to swipe right on the images you like, and left on the ones that leave you cold. If someone you've right-swiped also right-swipes you… well, then you're now "friends" on Yellow and the app offers up your Snapchat Username to your new friend and vice versa. Presumably, then, you and your new (digital-only, long-distance) friend can begin Snapchatting directly.
The very first photo that appeared for me was of the Yellow development team. I was invited to "swipe right to like Yellow Team." At this point, I wasn't liking them very much—so I tried to swipe left. No good. The only option was to swipe right on the founding team. Sheesh.
The next photo was of "Tommy, 14." So much for the 17+ age of users. Tommy's hometown is a suburb about 30 miles away from where I live. So much for the "long-distance" relationship part of the app description.
My next photo "match" was a shirtless image of Jackson, age 15, also from a town not an hour away. He was followed by Will, 14, from a suburb adjacent to the town where I live. At least Will was fully-clothed.
I had checked "looking for boys and girls" when I signed up for Yellow, so I was quite surprised that the first 20 photos that popped up were all boys. I'm going to guess that's because this app has a much (MUCH!) stronger appeal for boys than for girls.
All the photos that popped up featured kids who listed their ages as between 14 and 17. (Although who am I to judge, since at the time I was a 45-year-old pretending to be 13...)
I gave up in exasperation after about 20 photos, partly because I didn't want to accidentally encounter the naked selfie of a teenage boy that I am ABSOLUTELY CONVINCED I would have found if I'd kept going.
So, to re-cap, Yellow:
• Says it's for people age 17 and over, but then puts absolutely no barriers in place to prevent kids way younger than 17 from using it. Kids don't even have to lie and say they're 17.
• Says it's for "long-distance" flirting—but then only works if you agree to share your location with the app (and then your hometown is prominently featured under your name and age everywhere on the app). The app also connects you almost exclusively with people very nearby.
• Has no functionality aside from the "finding new friends" option, and therefore has no discernible upside for teens under 17. None.
So if your teen downloads Yellow they will be able to flirt via Snapchat with other people who may or not be the age they say they are and who mostly live within a 60-mile radius of your house.
I don't need an app that helps my teenagers do that. Thanks but no thanks, Yellow.
UPDATE
:
Several
articles
have been
published
suggesting that sexual predators have been using Yellow to find victims. While these articles are more about
concerns
than actual incidences, we know from parents whose kids
have
had actual incidences that predators do use apps that allow them to easily lie about their age to target kids.
Robin Taylor's first career was producing TV shows. Her second, and most meaningful, was producing four great kids. Her latest career is figuring out how to teach them to use social media responsibly. This article has been republished with permission from Rakkoon, creators of the Rakkoon app for helping kids to use social media more responsibly.
- See more at: https://www.mercatornet.com/connecting/view/yellow-making-snapchat-even-more-addictive/19413#sthash.yKubEdtn.dpuf

I have just realised that all of today's posts are about media of various kinds.
Shannon Roberts highlights
an online tool
for tracking "the decomposition of the American family over time". Robin Taylor, from the app-maker
Rakkoon
, discusses a more sophisticated way
to use SnapChat
. I have critiqued a Facebook video about the
gay Mardi Gras
in Sydney. And
Margaret Somerville
reminisces about those old-fashioned things called books.
But the most important news is linked to our lead story. Our associate editor, Zac Alstin, has just published his first novel,
To Create a World
. It's a fantasy aimed at a middle-grade audience about a boy who enters a hidden, magical world to find a cure for his sick sister.
In his article
, he explains why he's sure that fantasy novels are worthwhile.
Enjoy!
Michael Cook
Editor
MERCATORNET
MERCATORNET | New Media Foundation
Suite 12A, Level 2, 5 George Street, North Strathfied NSW 2137, Australia
Designed by
elleston
New Media Foundation | Suite 12A, Level 2, 5 George St | North Strathfield NSW 2137 | AUSTRALIA | +61 2 8005 8605
Yellow: making Snapchat even more addictive