BioEdge: The 'greatest pandemic in history' did its deadly work 100 years ago
Influenza victims near Fort Riley, Kansas in 1918. AP Photo/National Museum of Health
By correcting these 10 myths, we can better understand what actually happened and learn how to prevent and mitigate such disasters in the future.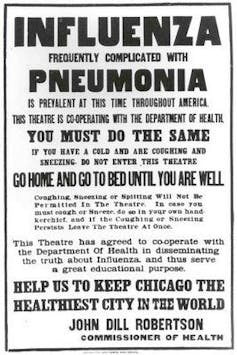 Much of the high death rate can be attributed to crowding in military camps and urban environments, as well as poor nutrition and sanitation, which suffered during wartime. It's now thought that many of the deaths were due to the development of bacterial pneumonias in lungs weakened by influenza.
It was in the second wave, from October through December of that year, that the highest death rates were observed. A third wave in spring of 1919 was more lethal than the first but less so than the second.
Scientists now believe that the marked increase in deaths in the second wave was caused by conditions that favored the spread of a deadlier strain. People with mild cases stayed home, but those with severe cases were often crowded together in hospitals and camps, increasing transmission of a more lethal form of the virus.
No specific anti-viral therapies were available during the 1918 flu. That's still largely true today, where most medical care for the flu aims to support patients, rather than cure them.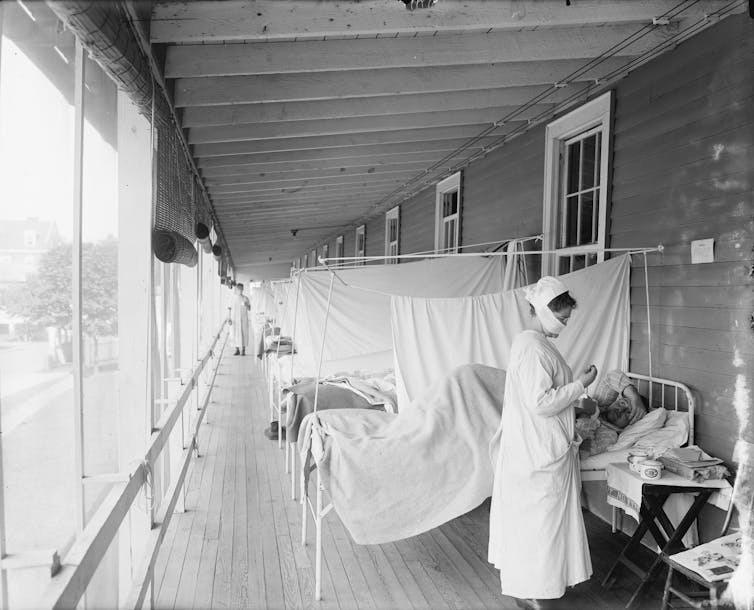 In addition, the rapidly mutating virus likely evolved over time into less lethal strains. This is predicted by models of natural selection. Because highly lethal strains kill their host rapidly, they cannot spread as easily as less lethal strains.
While few living people can recall the great flu pandemic of 1918, we can continue to learn its lessons, which range from the commonsense value of handwashing and immunizations to the potential of anti-viral drugs. Today we know more about how to isolate and handle large numbers of ill and dying patients, and we can prescribe antibiotics, not available in 1918, to combat secondary bacterial infections. Perhaps the best hope lies in improving nutrition, sanitation and standards of living, which render patients better able to resist the infection.
NEWS THIS WEEK
IN DEPTH THIS WEEK
BioEdge
Phone: +61 2 8005 8605
Mobile: 0422-691-615
BioEdge: The 'greatest pandemic in history' did its deadly work 100 years ago