How to Lose $350 million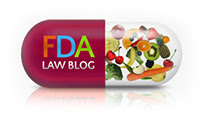 Posted: 12 Jan 2018 01:23 AM PST
23-page opinion
, Judge Steven Merryday of the Middle District of Florida dismissed a $350 million judgment against the defendants, owners and operators of specialized nursing facilities. The court detailed the rigorous materiality and scienter requirements for liability under the False Claims Act that the U.S. Supreme Court "defined unambiguously and required emphatically" in
Universal Health Services, Inc. v. Escobar
, 136 S. Ct. 1989 (2016):
Escobar necessarily means that if a service is noncompliant with a statute, a rule, or a contract; if the non-compliance is disclosed to, or discovered by, the United States; and if the United States pays notwithstanding the disclosed or discovered non-compliance, the False Claims Act provides a relator no claim for "implied false certification" (although some other claim, maintainable by the United States in its own name, or some regulatory authority, exercisable by the United States, might attach under other law).
In other words, a False Claims Act claim cannot be based on a "minor or unsubstantial" or "garden-variety" regulatory violation; to do so would result in a system of "government traps, zaps, and zingers" that permits the government to retain the benefit of a "substantially conforming" good or service, and to recover under the False Claims Act damages (up to treble times) due to the immaterial regulatory non-compliance.
In United States ex rel. Ruckh v. Salus Rehabilitation, LLC et al., No. 8:11-cv-01303-SDM-TBM (M.D. Fla. Jan. 11, 2018) (Merryday, J.), the relator alleged the nursing facilities violated Medicaid regulations, which rendered fraudulent its claims to the Medicaid program. The alleged non-compliances involved a failure to maintain a comprehensive care plan and a failure to keep proper records of services. After trial, the judgments against defendants totaled $350 million.
In its opinion, the court found compelling the entire absence of evidence of how the government has behaved in comparable circumstances. Given the lack of evidence, the jurors returned "an unwarranted, unjustified, unconscionable, and probably unconstitutional forfeiture – times three – sufficient in proportion and irrationality to deter any prudent business from providing services and products to a government armed with the untethered and hair-trigger artillery of a False Claims Act invoked by a heavily invested relator."
The court, like many now since
Escobar
, agreed that
Escobar
requires that the relator prove "both that the non-compliance was material to the government's payment decision and that the defendant knew at the moment the defendant sought payment that the non-compliance was material to the government's payment decision." Absent this evidence, a False Claims Act cannot stand – whether at a
motion to dismiss
stage,
summary judgment
stage, or like in
Ruckh
, past jury trial and judgment.
In a thorough and thoughtful
Posted: 11 Jan 2018 06:32 PM PST
here
). Meanwhile, notwithstanding a D.C. Circuit "win" for the Agency in
Masters Pharmaceutical, Inc. v. Drug Enforcement Administration
, 861 F.3d 206 (D.C. Cir. 2017), where the court set forth new and significant suspicious order monitoring and reporting requirements, the industry still
decried
the lack of clarification to DEA's suspicious order reporting
regulations
—promulgated by notice-and-comment rulemaking—something the Agency has been promising for years (see post
here
).
Regardless, DEA's Diversion Control Division has continued to bring administrative revocation and registration denial cases (see post
here
for a general description) against DEA registrants (typically practitioner cases). According to
DEA
, the number of administrative cases brought in 2017 was more than double the number brought in 2014.
Based on our review of the
published decisions this year
, here are some statistics on DEA's 2017 administrative docket:
46: Number of new final orders (up from 28 in 2016)
44: Number of new final orders adjudicating individual (e.g., doctor, dentist, veterinarian) registrations (a pharmacy and a clinic made up the remaining two final orders)
1: Number of ISO cases
29: Number of cases based solely on loss of state authority (see post here) (up from 15 in 2016)
17: Number of cases where the respondent made a timely request for a hearing (i.e., before an ALJ)
13: Number of cases with a timely request for a hearing that were decided on summary disposition (i.e., without a hearing)
3: Number of cases where the Administrator rejected the presiding ALJ's recommended decision
0: Number of corrective action plans that DEA has accepted (see DEA statement here)
It is important to note that these statistics do not take into account administrative actions where a party surrendered a registration prior to DEA initiating proceedings or cases that DEA and the registrant settled without going to a hearing.

Our readers know that we closely follow DEA's administrative decisions, and we are committed to keeping you up to date on significant developments in these decisions. Here are some of the highlights of our posts from 2017:

As we embark on a new year, we will continue to keep you posted on new decisions as they are published.

It was a somewhat unsettling year for the Drug Enforcement Administration. The Agency faced a barrage of criticism in the press regarding its involvement in passage of the Ensuring Patient Access and Effective Drug Enforcement Act (EPAEDEA), which some criticized as hobbling DEA's immediate suspension order (ISO) authority (see