Litigation Briefing: HP&M Issues Report Summarizing Leading Cases and Settlements of 2017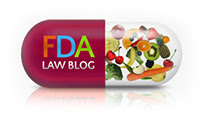 Posted: 07 Jan 2018 07:24 PM PST
this report
summarizing leading cases and settlements from 2017 affecting the
FDA
-regulated industry. Our goal was to provide a concise summary of issues that most impact our clients, many of whom are drug and medical device manufacturers, compounding facilities, and officers of those companies.
For each case or settlement, we summarize the facts and the key takeaways. And we include at the end of the report the hot-button issues that we are monitoring in 2018.
We hope this report proves useful and interesting to you.
Hyman, Phelps & McNamara, P.C. is pleased to present
Posted: 07 Jan 2018 01:32 PM PST
FDA
gave us all a New Year's present on January 2nd when it announced the Agency's new
Data Dashboard
. The Dashboard graphically breaks down data on
FDA
Inspections, Compliance Actions (warning letters, injunctions, and seizures – more commonly known by industry as "enforcement actions"), Recalls, and Imports/Import Refusals, by fiscal year (starting with 2009), product category (drugs, devices, food, cosmetics, etc.), and in other helpful ways depending on the data set. For example, in addition to filtering by fiscal year and product category, inspection data can also be filtered by the inspection classification (NAI, VAI, or OAI), region (foreign or domestic), country, state, or even company name.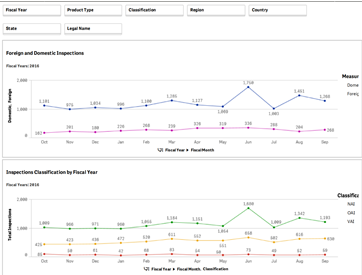 Compliance actions can be filtered by the type of action, firm name, region, state, and country. Each Dashboard page features a map that pinpoints the geographic location of subject facilities, and by using the map's "lasso" function you can select and see data from a custom geographic region.
Of course, the Data Dashboard does not provide any information that is not already publicly available through
FDA
's website. And it does not offer specifics about the subject of
FDA
compliance actions, inspectional observations, or import refusals. For these specifics, users may find more detailed information in
FDA
's preexisting
Inspection Classification Database
(updated monthly as of November 2017),
Electronic Reading Room – Warning Letters
, or
ORA FOIA Electronic Reading Room
.
Importantly, the new Data Dashboard is limited in that "[t]he datasets are updated semi-annually and only include final actions," and
FDA
has not indicated when the next semi-annual update will occur. Given that some inspections and compliance actions are not considered "final" for months or even years, the Data Dashboard may not be the best place to look if you are hoping to find companies or products that have been the subject of recent
FDA
action. However, if you want to quickly identify and analyze longer-term trends, find general information on
FDA
activities relating to a certain product category, country, geographic region, or a certain company, the Dashboard makes existing
FDA
data significantly more accessible and useful – a welcome start to the New Year.