Up in Smoke? Will the Feds Ramp Up Enforcement Action Against Budding State Marijuana Industry?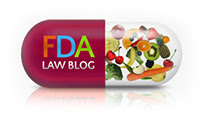 Posted: 04 Jan 2018 09:07 AM PST
On January 4th, U.S Attorney General Jeff Sessions issued a Memorandum ("
Sessions Memo
") to all U.S. attorneys that rescinds prior U.S. Department of Justice ("DOJ") guidance on marijuana enforcement, including an
August 2013 Memorandum
issued by then Deputy Attorney General James Cole ("Cole Memo"). In brief, the Cole Memo stipulated that the DOJ was unlikely to take enforcement action against a marijuana-related business that was operating in compliance with state law unless it implicated any of the eight marijuana-related enforcement priorities deemed to be "particularly important to the federal government," including prevention of distribution to minors, diversion from states where marijuana is legal to those where it is not, and prevention of "drugged driving," to name a few. It also stated that conduct in accord with state marijuana laws was "less likely to threaten" federal priorities in jurisdictions "that have also implemented strong and effective regulatory and enforcement systems to control the cultivation, distribution, sale, and possession of marijuana." Finally, it updated prior guidance on medical marijuana to note that "the size or commercial nature of a marijuana operation alone" did not necessarily implicate federal priorities.
The Sessions Memo directs prosecutors to instead "follow the well-established principles that govern all federal prosecutions" as set out in
chapter 9-27.000
of the U.S. Attorneys' Manual, Principles of Federal Prosecution, and "to weigh all relevant considerations, including federal law enforcement priorities set by the Attorney General, the seriousness of the crime, the deterrent effect of criminal prosecution, and the cumulative impact of particular crimes on the community." The Sessions Memo thus effectively substitutes generally applicable principles for the more tailored principles set out in the Cole Memo – a change unlikely to be welcomed by those who had relied on the Cole Memo to better understand any potential civil and criminal liability associated with state-authorized marijuana-related enterprises.
Also rescinded by the Sessions Memo is guidance in
another Memorandum
issued by James Cole that addressed marijuana-related financial crimes. It directed prosecutors to consider the federal priorities outlined in the Cole Memo in deciding whether to prosecute violations of the Bank Secrecy Act, money laundering statutes, and the unlicensed money transmitter statute, when those violations arose from marijuana-related violations of the Controlled Substances Act. Presumably, those prosecutorial judgments will now also be based on the Principles of Federal Prosecution.
Whether, when, and how, federal prosecutors may exercise their prosecutorial discretion with respect to the budding state marijuana industry remains to be seen. However, the
press release
announcing the issuance of the Sessions Memo says that it is returning "local control to federal prosecutors." Thus, one very real possibility is that federal prosecutors in different states and even judicial districts within states will exercise their judgment in different ways in deciding which marijuana-related offenses to pursue regardless of whether the marijuana activity is authorized in the state. We'll continue to follow developments in this area.
Federal law continues to prohibit the possession, cultivation or distribution of marijuana and prohibits operating a business for these purposes. A number of states continue to follow Federal law and prohibit the use of marijuana under any circumstance, but a growing majority of other states and the District of Columbia have authorized the use of marijuana for medicinal purposes, limited use of low-THC (e.g. cannabidiol or "CBD") for medicinal purposes and/or for personal, non-medical use. California started allowing sales of marijuana for recreational use on January 1st.