DePuy Petitions Supreme Court to Weigh in on FCA Pleading Standards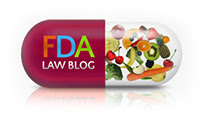 Posted: 21 Mar 2018 07:14 PM PDT
reversed
the dismissal of a False Claim Act (FCA) case brought against DePuy Orthopaedics, Inc., holding that the district court had wrongly dismissed the relators' complaint for failing to plead with particularity under Federal Rule of Civil Procedure 9(b) (see post
here
). In February, DePuy, now known as Medical Device Business Services, petitioned the Supreme Court for review, arguing there is a growing circuit split on appropriate pleading standards in FCA cases.
By way of background, relators—two physicians who are also serving as experts in an ongoing products liability suit against DePuy—alleged that DePuy sold orthopedic products (namely, the Pinnacle metal-on-metal hip implant) to the government and that these products were used in procedures reimbursed by the government. Because the implants allegedly contained manufacturing defects, relators claimed DePuy caused third parties to submit false claims to the government. The complaint contained a weak example of one claim, and primarily relied on a statistical analysis of the sales and use of the device, along with the percentage of procedures typically covered by government programs, to contend that it was virtually certain that government programs reimbursed many of the procedures in which a defective device was used.
The government declined to intervene, and the district court dismissed the claims under Rule 9(b), in part, for lack of particularity.
The First Circuit disagreed. While noting the general rule that a relator must "allege the essential particulars of at least some actual false claims that were in fact submitted to the government for payment," the court stated that there is an exception for allegations that a defendant "induced a third party to file false claims":
We apply a "more flexible" standard in actions of the latter, indirect type: where the defendant allegedly "induced third parties to file false claims with the government . . . a relator could satisfy Rule 9(b) by providing 'factual or statistical evidence to strengthen the inference of fraud beyond possibility' without necessarily providing details as to each false claim." Such evidence must pair the details of the scheme with "reliable indicia that lead to a strong inference that claims were actually submitted."
Slip Op. at 21-22 (internal citations omitted).

Because relators had alleged facts showing that it was "statistically certain" that DePuy caused third parties to submit false claims to the government, the First Circuit held that relators had met Rule 9(b)'s specificity standard. The court also noted that it "need not and [did] not" decide whether the one pleaded example was necessary to satisfy Rule 9(b),

id.

at 27 n.8, leaving open the door that relators could build an FCA case without alleging any specific example of a manufacturer inducing third parties to submit false claims to the government.

On

petition for writ of certiorari

to the Supreme Court, DePuy raises the following question: "Whether a False Claims Act relator can satisfy Federal Rule of Civil Procedure 9(b)'s particularity requirement without alleging details about any specific false claims." Pet. at i.

DePuy argues that the First Circuit's "more flexible" pleading standard for indirect submission of false claims is inconsistent with the standard used by the Second, Fourth, Sixth, Eighth, and Eleventh Circuits. The company claims that the decision is evidence of a wide circuit split that even the government, in other cases, has said should be addressed by the Supreme Court.

DePuy also contends that this loose standard is inconsistent with the "overarching purpose" behind Rule 9(b), which is to "ensure that a defendant possesses sufficient information to respond to an allegation of fraud."

Id.

at 28 (quoting

United States ex rel. SNAPP, Inc. v. Ford Motor Co.

, 532 F.3d 496, 504 (6th Cir. 2008)). And the low standard negates Rule 9(b)'s "critical role in filtering out opportunistic actions" by relators who lack sufficient information.

Id.

at 27.

Relators filed a

brief

opposing DePuy's petition, arguing that there is no circuit split, and that the federal courts should be allowed to apply a case-specific approach. Multiple organizations, including Pharmaceutical Research and Manufacturers Association of America, Advanced Medical Technology Association, and the Chamber of Commerce, have filed amicus briefs in support of DePuy. The government has not filed a brief. The Supreme Court is expected to make a decision on whether to grant the petition in the coming weeks.

Last year, the First Circuit