By: Joelisa Castillo, Milwaukee, Wisconsin
I'm a community health worker with a small nonprofit in Milwaukee. More importantly, I'm the mom of a 7-year-old daughter. I used to have health insurance through a previous job, but I lost that coverage when I switched to the nonprofit for greater flexibility and pay to better provide for my daughter.
But I'm always thinking about my daughter and her health and security. So when I made the job switch, I wanted to make sure that we continued to have access to quality health care. That's when I checked out the
Health Insurance Marketplace
and found a plan that after our tax credit cost a fraction of the $500 monthly premium I paid for our insurance through my previous job.
This year, my daughter will be able to get her checkups and vaccinations through Wisconsin's BadgerCare. I shopped for coverage for myself to make sure my eye specialist is part of my plan's network and enrolled in a Marketplace plan with a monthly premium of $149 after the tax credit, which is very affordable for me.
Health care coverage is very important for me so I can manage several chronic conditions, including a metabolic syndrome that carries a high risk of progressing to diabetes. It's important that I get regular checkups and screenings because there is diabetes and breast cancer on my father's side of the family and cardiovascular issues on my mother's side.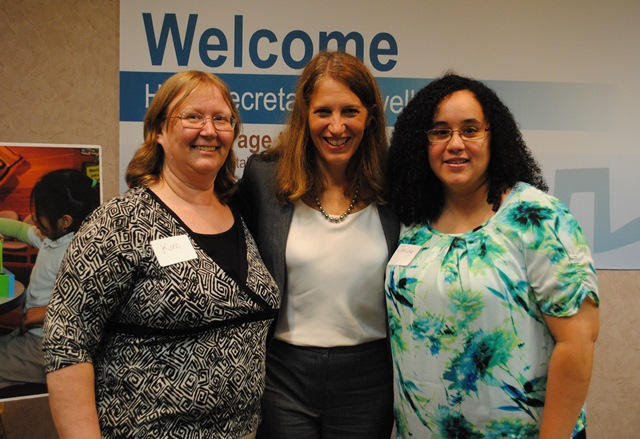 READ MORE: A Mom's Story of Health and Financial Security