January 20, 2016
By: Mariafernanda Davila, Tampa, Florida
I'm 24 and working two jobs while I decide what I want to do in life. And like many other young adults, I didn't have health insurance. Why would I? I'm young, relatively healthy and worried about the cost.
But unexpected health issues arose anyway. Because I didn't have health insurance, I put off seeing an eye specialist even though an optometrist found a spot on my retina that could be a serious problem.
I put it out of my mind. I was feeling my "inner ostrich"—putting my head in the sand.
Even when the Health Insurance Marketplace first opened, I didn't think I could afford health coverage. It didn't really hit me until this Open Enrollment that I had to get coverage or pay a fine.
Fortunately, my sister pushed me to go to a navigator. She was knowledgeable and helped me find a quality plan through the Marketplace for a premium of $48 a month after the tax credit—and with a zero deductible. My copay to see a specialist is $5. I also made sure that my new Marketplace plan includes the specialist whom I want to check out the spot on my eye. And I plan on getting a physical and other screenings.
We think we're going to live forever. We think we'll always be young and healthy. But we have to take care of ourselves. Health insurance is an important step toward taking control of our health. But don't delay: You need to sign up by January 31 for coverage that starts March 1.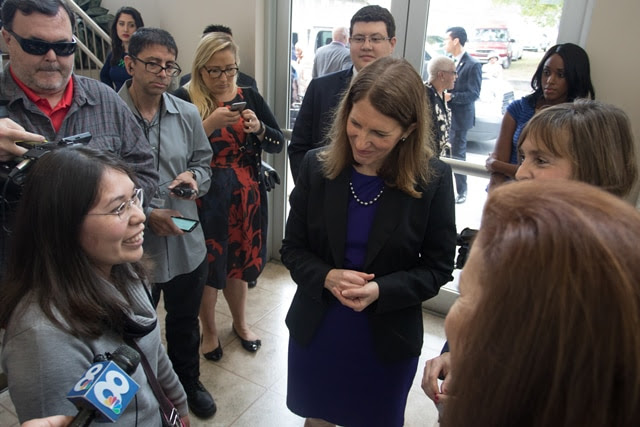 READ MORE: Mariafernanda's #GetCovered Story: Young, Healthy and Insured