Nurse charged with eight counts of murder
Nurse charged with eight counts of murder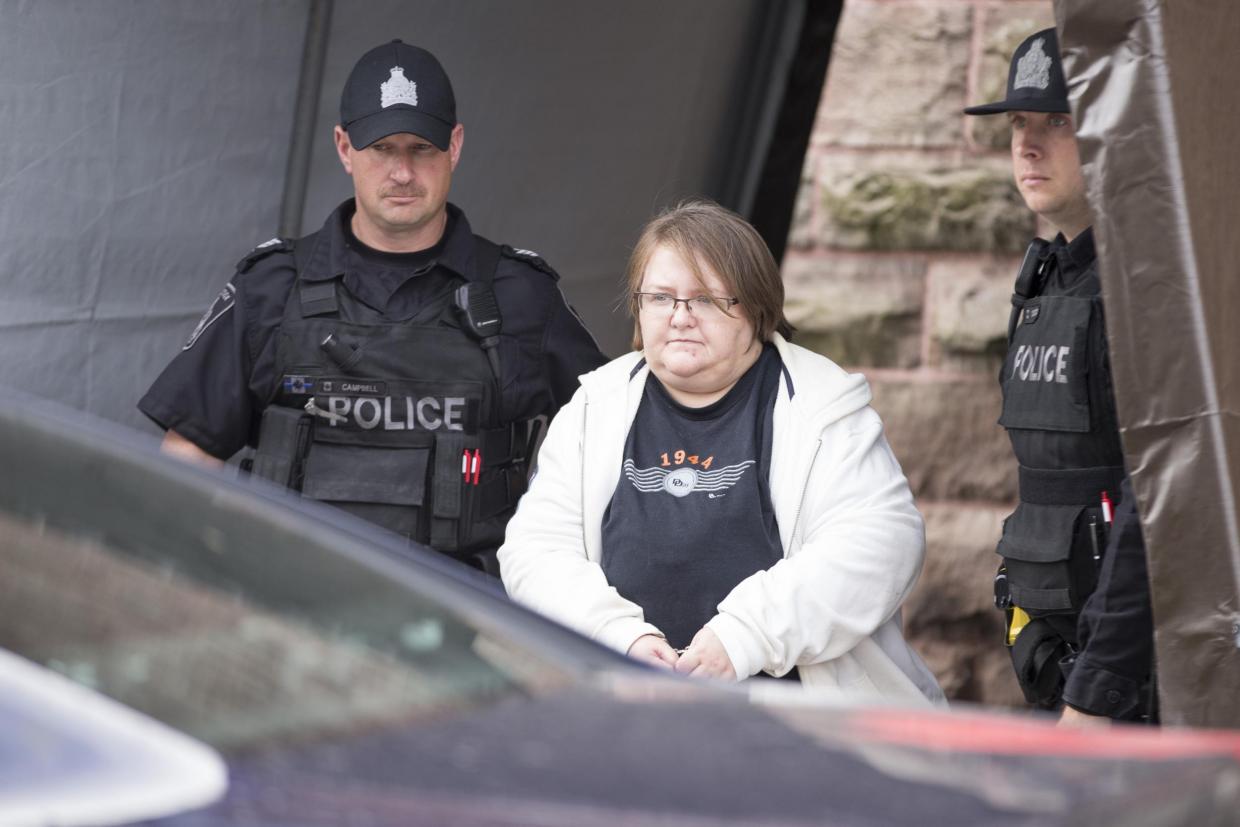 A 49 year-old Canadian former nurse
has been charged with the murder of 8 elderly nursing home residents, in what could be the worst case of serial killing in Canadian judicial history.
Elizabeth Wettlaufer, who had been a registered nurse since 1995, is believed to have killed a first victim in August 2007 at Caressant Care Woodstock, a long-term care residence in Ontario. She is thought to be responsible for the subsequent deaths of six other residents at the facility, as well as the death of a man in a long-term care residence in the nearby city of London.
The alleged victims were aged between 75 and 96.
Ms. Wettlaufer resigned her nursing license late last month after police began their investigations.
"The victims were administered a drug, but I'm not in a position at this time to comment on specifics of the drug," said London Police Det.- Supt. William Merrylees.
The Canadian Association of Retired Persons (CARP) said in a statement that it was shocked by the alleged serial killings.
"The age of the victims and their medical condition should play no part in how our justice system pursues those who violate the laws of our land and cause harm to another," said CARP policy director and general counsel Wade Poziomka.
BioEdge
Suite 12A, Level 2 | 5 George St | North Strathfield NSW 2137 | Australia
Phone: +61 2 8005 8605
Mobile: 0422-691-615
It appears that Canada has experienced a visitation from an "angel of mercy", a media euphemism for a medical serial killer. Arrested this week, Elizabeth Wettlaufer allegedly killed eight patients in Ontario nursing homes since 2007. The Canadian media is describing her as one of Canada's worst serial killers.
She faces stiff competition in other countries. In Italy, Daniela Poggiali, a nurse, was sentenced earlier this year over 13 deaths. In the US, Charles Cullen, a nurse. was sentenced in 2006 over the deaths of about 40 patients. In Germany Stephan Letter killed at least 29 patients in 2003 and 2004. And then there is Dr Harold Shipman, the quiet English doctor who killed 250 patients.
These horrors never seem to be mentioned when the legalization of euthanasia is being debated, but they should be. The existence of these mad "angels of mercy" demonstrates that some healthcare professionals feel compelled to kill the defenceless people entrusted to their care.
Legalisation creates a class of people who do the same thing but without the secrecy. In Belgium and the Netherlands, the bulk of the euthanasia business seems to be carried out by a handful of doctors. Some of them have killed scores of patients. What does that do to them? Why do they volunteer? Will there be more "angels of mercy" in jurisdictions where euthanasia is legal? These are all questions that need to be asked and answered.
Michael Cook
Editor
BioEdge
BioEdge
Suite 12A, Level 2 | 5 George St | North Strathfield NSW 2137 | Australia
Phone: +61 2 8005 8605
Mobile: 0422-691-615
New Media Foundation | Level 2, 5 George St | North Strathfield NSW 2137 | AUSTRALIA | +61 2 8005 8605