FDA proposes new approach to the regulation of unapproved, potentially harmful homeopathic drugs

FDA proposes new approach to the regulation of unapproved, potentially harmful homeopathic drugs
The U.S. Food and Drug Administration (FDA) is proposing a new, risk-based enforcement approach to the regulation of homeopathic products that are potentially the most harmful to people.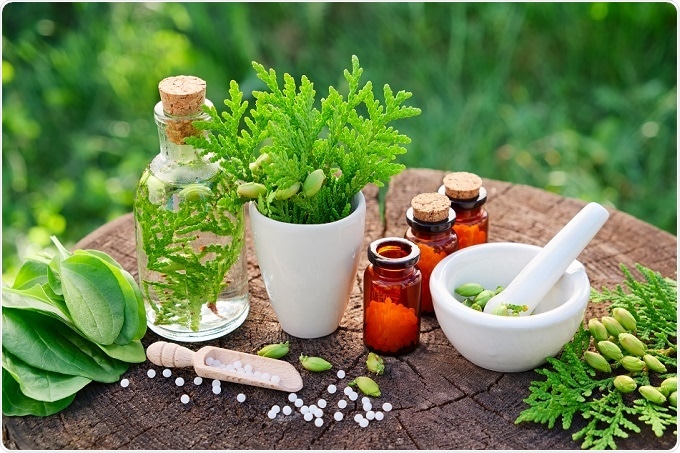 Credit: Chamille White/ Shutterstock.com
The FDA's existing policy on regulating these drugs will be updated to address the issue of homeopathic drugs claiming to treat serious conditions, despite them not having been shown to provide any clinical benefit. The issue of homeopathic products containing harmful substances or not meeting current manufacturing requirements will also be addressed.
According to the law, homeopathic drugs are supposed to meet the same requirements regarding approval, adulteration and misbranding as those that apply to any other type of drug. Yet, prescription and non-prescription products labeled as homeopathic have been produced and distributed, despite not being FDA-approved, since 1988.
Gottlieb says the approach to the regulation of such drugs must evolve and follow a more risk-based approach, as the FDA has a responsibility to protect the public from products that may not offer any benefit and are potentially harmful.
The new approach will prioritize enforcement and regulatory actions for unapproved drugs labeled as homeopathic that are the most likely to pose a risk to people. The approach will focus on the following:
Products with reported safety concerns
Products containing or claiming to contain substances associated with potentially significant safety concerns
Products with administration routes other than oral and topical
Products intended for the prevention or treatment of serious and/or life-threatening diseases and conditions
Products targeted at vulnerable populations
Products that, by law, do not meet standards of quality, strength or purity
The FDA encourages the public to comment on the draft guidance during a 90-day comment period and also encourages healthcare professionals and patients to report any adverse events or quality problems associated with homeopathic or any drug products to the FDA's MedWatch program.