FDLI's New Medical Device Requirements and Where Manufacturers Should Focus: MDUFA, FDARA, and 21st Century Cures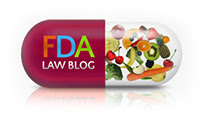 Posted: 07 Feb 2018 07:18 PM PST
Friday, February 9, 2018
, from
2:00-3:30 PM ET
, the Food and Drug Law Institute ("FDLI") will be hosting a webinar, titled "
New Medical Device Requirements and Where Manufacturers Should Focus: MDUFA, FDARA, and 21st Century Cures
." Hyman, Phelps & McNamara, P.C.'s
Jeffrey N. Gibbs
will be moderating the webinar.
As the title of the webinar suggests, several important pieces of FDA legislation have recently been enacted that significantly affect the medical device industry. FDA has been busy implementing the new laws, issuing numerous final and draft guidance documents and policies. These developments directly affect device companies:
Implementing changes in device inspections to make them more risk-based
Establishing pilots for the use of Real World Evidence
Issuing new checklists for de novo submissions
Evolving approaches for patient preference information
Developing guidance in the digital health space
Streamlining MDR reporting, and more
Keeping up with the array of changes and proposed changes is challenging. Join a panel of industry and agency experts for a status update on what's happened already, what's coming, and where medical device companies should be focusing their efforts.
You can register
here
for the webinar.
On