IBBL joins new € 3.13 million project to promote personalized medicine in Europe

IBBL joins new € 3.13 million project to promote personalized medicine in Europe
IBBL (Integrated BioBank of Luxembourg) will over the next three years contribute to the Interreg project Codex4SMEs (Companion diagnostics expedited for small and medium-sized enterprises). The € 3.13 million project aims to build a transnational network to accelerate the development of so-called companion diagnostics by small and medium-sized businesses and hence to promote personalized medicine in Europe. Beyond IBBL, the consortium includes eight partners and two sub-partners from Ireland, the UK, the Netherlands, France, Germany, and Austria.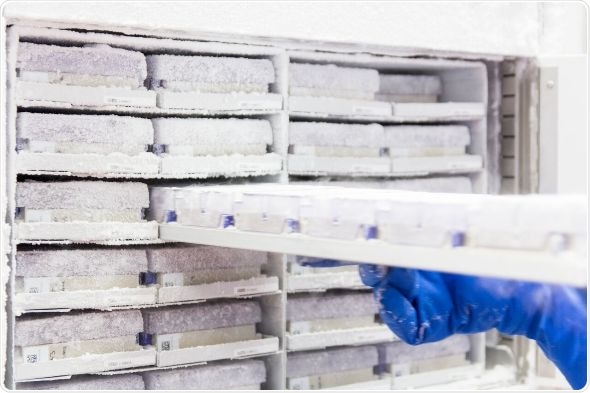 Copyright: IBBL
Personalized medicine promises healthcare more efficiency and savings by delivering the right dose of the right drug to the right patient at the right time. To achieve the optimum effect, companion diagnostics uses biomarkers to enable tests to determine the molecular causes of a disease before treatment is started. They help healthcare professionals determine whether a particular therapeutic product's benefits to patients will outweight any potential side effects or risks. The further development of companion diagnostics is therefore considered as essential to the field of personalized medicine, but has been highly time-consuming and costly. As a consequence, it is so far only used in the context of very few treatments. Moreover, North-Western Europe is lagging far behind the USA in this field.
To improve the situation, the Codex4SMEs project partners' main goal is to boost SMEs' time to market by accelerating knowledge transfer, sample access, biomarker screening and validation service, as well as by establishing collaborations. "The project is driven by a profound networking spirit and focuses on building bridges between the academic world and industry players", says Catherine Larue, CEO IBBL: "One key goal is to inspire sustainable cooperation between relevant players such as SMEs, big pharma, hospitals and R&D institutes, and thus to connect problem owners with solution providers."
In this context, IBBL will above all provide a biomarker validation service that will help SMEs accelerate the commercialization of their biomarker products. Monica Marchese, Biomarker Validation Scientist at IBBL, explains:
IBBL will in the context of this mission closely work with the Austrian project partner, Graz Biobank, who will provide the samples necessary for the validation.
Monica Marchese:
Codex4SMEs is part of the Interreg North-West Europe (INTERREG NWE) program. Interreg is a strategic key element of the European Union's structural and investment policy, inspiring cross-border cooperation between regions and cities.
Catherine Larue: