Profiles of Fogarty Fellows and Scholars - Fogarty International Center @ NIH
Profiles of Fogarty Fellows and Scholars
As a Fogarty Fellow, Dr. Mohammad Aminul Islam studied how the NDM-1 gene that makes some bacteria resistant to antibiotics established a presence in Bangladesh.
MORE
Fogarty profiles the work and experience of a Fellows and Scholars in each issue of
Global Health Matters
.​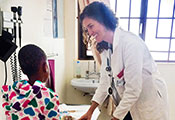 Fogarty Fellow Dr. Dorothy Dow conducted research to try to better understand the mental health needs and psychological difficulties experienced by HIV-infected youth in Tanzania.
MORE
​​​​​​​​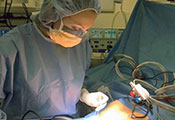 As a Fulbright-Fogarty fellow in Malawi, Dr. Lily Gutnik studied how to change perceptions of breast cancer and increase the number of women who are screened for the disease.
MORE
​​​​​​​​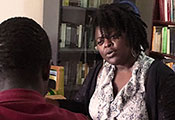 Fogarty Fellow Dr. Gigi Bastien wants to improve understanding of the mental health and psycho-social challenges facing communities and individuals affected by Ebola.​
MORE
​​​​​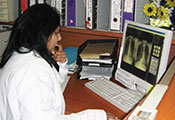 As a Fogarty Scholar, Dr. Kogieleum Naidoo contributed to a pivotal study that led to more effective treatment of people co-infected with HIV and TB.
MORE
​​​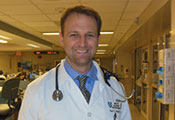 Dr. Paul Drain helped to assess point-of-care diagnostics for tuberculosis​ and HIV as a Fogarty scholar in South Africa.
MORE
​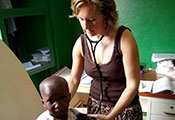 Dr. Jessica Manning conducted malaria vaccine research as a Fogarty International Clinical Research Scholar in Mali.
MORE
​​​​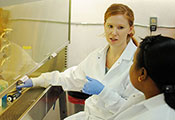 To help develop more effective cholera vaccines, Dr. Brie Falkard has studied the human immune system response in Bangladesh.
MORE
​​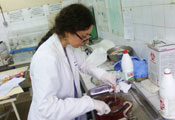 Dr. Anna Babakhanyan studied whether HIV-free babies born to mothers with the virus receive normal or lower levels of the maternal antibodies that protect newborns from malaria.
MORE
​​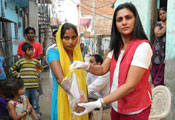 Fogarty fellow and engineer Dr. Arti Kundu studies the role of unclean hands in water contamination in India.
MORE
​​​
More articles featuring Fogarty Fellows and Scholars
Updated November 2017​