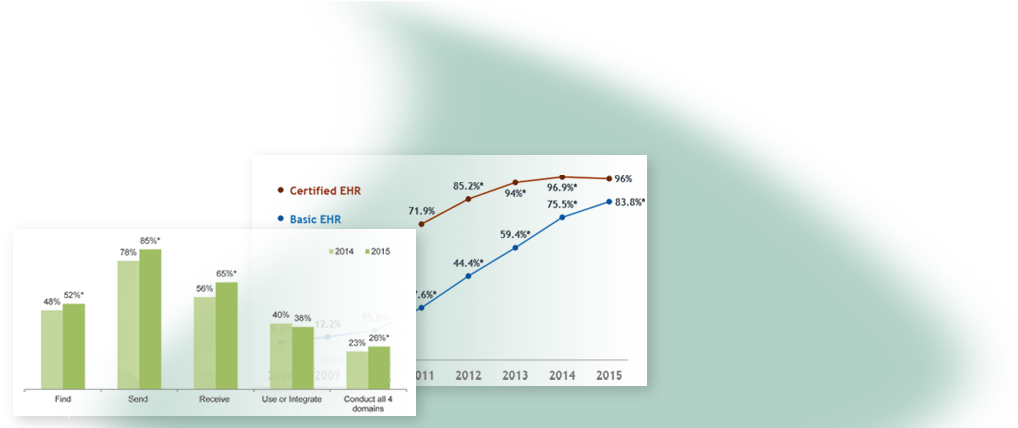 HealthIT.gov | the official site for Health IT information
In This Issue
On May 9, The Office of the National Coordinator for Health Information Technology (ONC) announced two new funding opportunity announcements totaling $1.5M to advance the interoperable use of standards:
High Impact Pilots
(HIP) and
Standards Exploration Awards
(SEA).
Information Session Recordings Now Available
Recordings are now available for
HIP
and
SEA
informational session webinars that were previously held. Applications for both are due no later than 11:59 p.m. ET, July 8, 2016 and must be submitted through Grants.gov.
Call for Objective Reviewers
ONC is currently looking for a variety of individuals with knowledge relating to health care, health IT, standards, measurement evaluations, budget, and project management. These individuals will serve as objective reviewers to evaluate and score the HIP and SEA funding opportunity announcement applications. All objective review activities will occur virtually. For more information, please visit the
Objective Reviewer
page on HealthIT.gov.
Join the Long-Term & Post-Acute Care Health IT (LTPAC HIT) Collaborative from June 26-28th, 2016 for the
LTPAC Health IT Summit
in Reston, VA. Steve Posnack, ONC's Director of the Office of Standards & Technology will be connecting the nation's health IT strategy to LTPAC efforts to advance interoperability, innovation, and engagement with providers and patients.
To register for the summit, visit the LTPAC Health IT Summit
webpage
.
2015 Certification Edition Test Procedures for Electronic Clinical Quality Measures (eCQMs) and Cypress v3.0 Quick Start Guides
The final draft test procedures for 2015 Edition certification to criteria (c)(1)-(4) are available on the
ONC website
. The test procedures are accompanied by a Cypress v3.0 Quick Start Guide, which explains to users where to go, how to use, and what else one needs to know to have first pass success in testing and certification for eCQMs. The
comment
period will end July 8, 2016 and the final test procedures will be published July 28, 2016.
The
United States Health Information Knowledgebase
(USHIK) website has been updated with electronic Clinical Quality Measures (eCQMs) for health care professionals and eligible hospitals. The updated 2016 measure specifications include 29 updated measures for eligible hospitals and 64 updated measures for eligible professionals. USHIK allows for side by side comparisons of eCQMs as well as the download of a single flat file of all specifications. ONC certifies the use of the eCQM's through the
Cypress tool
. CMS maintains previously published specifications for eCQMs on the CMS website's
eCQM Library page
and the
eCQI Resource Center
.
Tuesday, June 14
2:00 p.m. to 3:30 p.m. ET. Standards: 2017 Interoperability Standards Advisory Task Force Meeting. Learn more:
http://ow.ly/ZWtk3013eOy
Friday, June 17
3:00 p.m. to 4:30 p.m. ET. Joint: Quality Payment Program Task Force Meeting. Learn more:
http://ow.ly/spi73013f9b
*
All times are in Eastern Time unless otherwise noted