Scotland could offer Northern Irish women access to free abortions
Scotland could offer Northern Irish women free abortions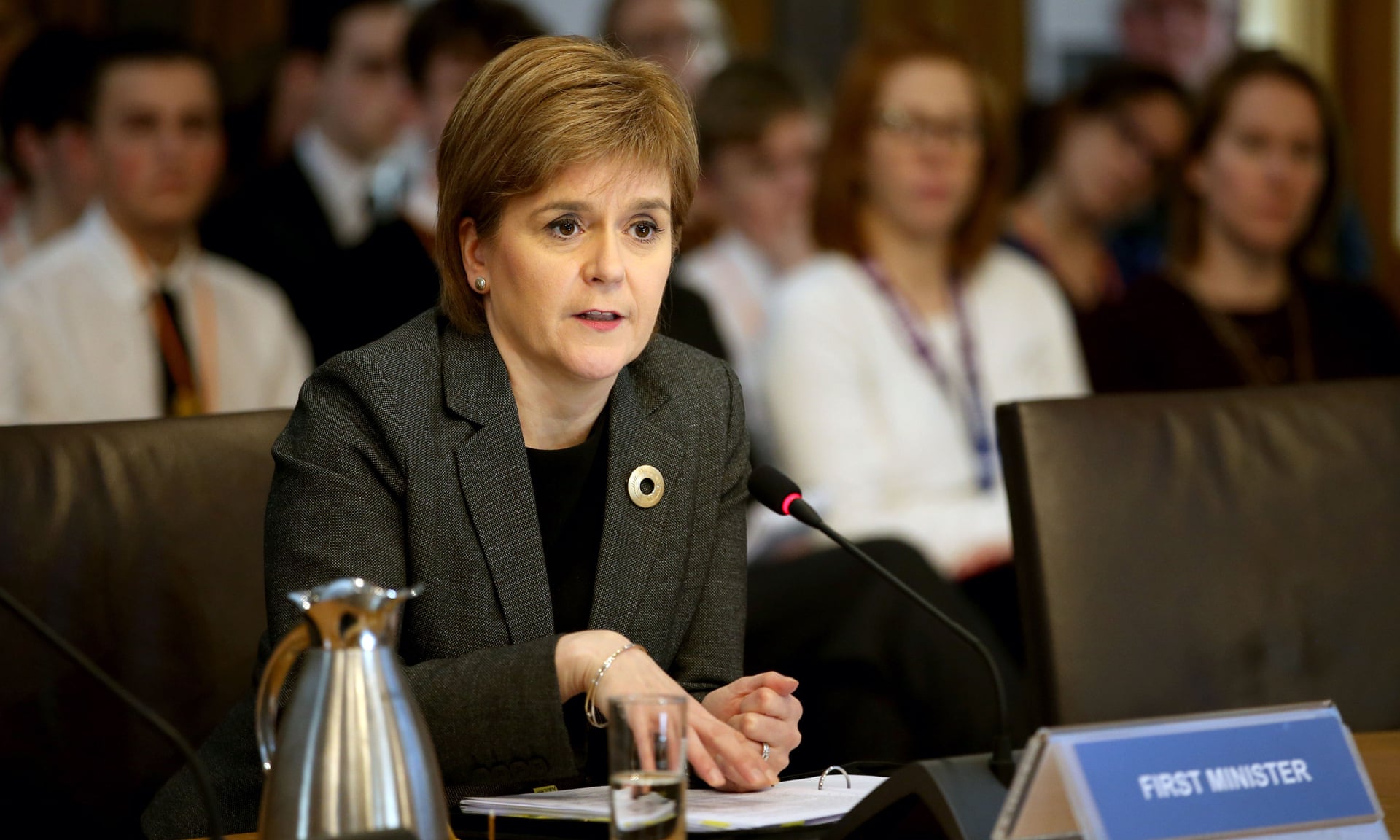 Nicola Sturgeon
The remarks come after the opening of a
Supreme Court case
involving a Northern Irish woman who had to pay for an abortion when she travelled to the UK.
Sturgeon told the Scottish Parliament that "women should have the right to choose, within the limits that are currently set down in law", and that she is "happy to explore with the NHS what the situation is now in terms of the ability of women from Northern Ireland to access safe and legal abortion in NHS Scotland and whether any improvements can be made."
Abortion is currently illegal in Northern Island, and attempts to liberalise the law have encountered strong resistance.
An estimated 2,000 women a year have to raise the money to travel to private English clinics and hospitals from Northern Ireland to have terminations.
The case currently before the Supreme Court has already been rejected by
the High Court and the Court of Appeals
; while sympathetic to the woman involved, the courts found that there was no grounds for the claim of discrimination because Northern Island was not covered in the UK's 1967 Abortion Act.
In 2005 Peter Singer
confidently forecast
the demise of the "sanctity of life" by 2040. His objections to the idea were mainly philosophical, but he cited two piece of evidence. One was the amazing success of a South Korean scientist named Hwang Woo-suk in creating embryonic stem cell lines. The other was the continuing advance of legal assisted suicide and euthanasia.
Within months, Hwang Woo-suk was exposed as one of the greatest scientific frauds of the last century. As for euthanasia, Singer could still be right (although fears do persist that it could become, in his words, a "holocaust)". One out of two is not an impressive result and does little to inspire confidence in his prediction.
But there is another problem with Singer's critique of the sanctity of life argument, as we report this week. A British bioethicist, David Albert Jones, director of the Anscombe Bioethics Centre, points out that it was not Christians who "invented" the sanctity of life, but Singer and his cronies. In a very thought-provoking article in
The New Bioethics
, he says that "sanctity of life" is just a straw man set up to label discredit arguments against Singer's "quality of life" approach. It is a controversial thesis which deserves to be debated.
Michael Cook
Editor
BioEdge
BioEdge
Suite 12A, Level 2 | 5 George St | North Strathfield NSW 2137 | Australia
Phone: +61 2 8005 8605
Mobile: 0422-691-615
New Media Foundation | Level 2, 5 George St | North Strathfield NSW 2137 | AUSTRALIA | +61 2 8005 8605